JA Inspiration Center Capital Campaign
The new JA Inspiration Center will offer life-changing opportunities for students to apply classroom economic and career concepts in a real-life simulated setting.
Junior Achievement of the Heartland will soon lose the lease on our current space in downtown Davenport that has housed our one-day, hands-on interactive learning experiences, JA BizTown® and JA Finance Park®, since 1999. These experiences serve as capstones to classroom instruction provided by teachers and volunteers using our proven curriculum.
In partnership with Vibrant Credit Union, we will convert 13,000 square feet of a former big box store building in Moline to serve as the new JA Inspiration Center. The only place in the community where they can practice the real-life skills that they will need as an adult. Students will work a job, manage their finances, and contribute to their community, all while learning about various career options.
Scheduled to begin operations in October 2024, the new facility will increase our capacity by 30% and will feature state-of-the-art technology, hands-on career engagement opportunities, and meeting space for use by the broader community. Here, we will host 8,000 elementary and middle school students each year, drawn from across our 24-county service region.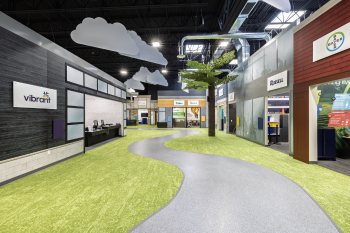 Check out why Peter Cancro, Founder/CEO of Jersey Mike's Subs, supports JA